Dogs: Crystal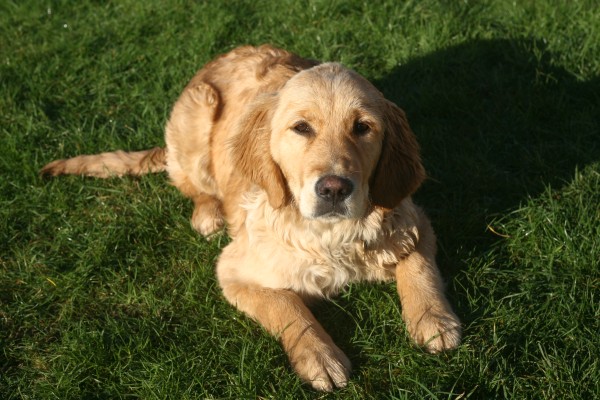 Yorkbeach Golden Gemstone, born 15th July 2017. Parents are Leighsham Little Beeper and Yorkbeach Golden Daydream.
Crystal is growing and learning well. Several people have commented that she has big paws - and she was the smallest pup in the litter at 8 weeks old! By the end of 2017 she was halfway through a 10-week puppy course. We plan to progress to Good Citizen Awards and possibly to therapy work.
Crystal likes company, both human and canine. She wolfs down her food, unlike the fussy eater she was when very small! Currently she joins Daisy on some walks and stays behind on others. Crystal has inherited her grandmother's love of inspecting the kitchen floor for scraps!
See this page to learn about her brothers and sister.
Pedigree