Puppies
Latest News May 2021
A bitch that we have bred has given birth to 10 lovely puppies near Swansea. Due to a cancellation there is currently one puppy available, which will be ready to go to its new home in early July.
We also know some people who are planning a mating soon (those pups will be in the Oxford area and half working line). Our yearling Florence is too young at the moment to have puppies but we are hoping she will do so around Christmas 2021 or early in 2022.
Enquiries
If you wish to enquire about the puppy near Swansea, please tell us a bit about yourself and where you live. If appropriate, we will then send you a detailed questionnaire to complete. The next step after that would be a meeting with myself. After that you would need to pay a deposit and be able to book an appointment to view the puppies.

At the moment, as we do not yet know whether the puppy available will be male or female, we are only really interested in hearing from you if you are flexible about gender. As we like to stay in touch and to keep down the carbon footprint, it will also help a lot if you live in South Wales.

Because they will be half working line the puppies in the Oxford area may well be quite lively. The Oxfordshire puppies are most likely to suit experienced owners with older children or all adult households and who are looking to do agility/obedience/gundog pick up work with their dog.

yorkbeachgoldens@gmail.com.
January 2020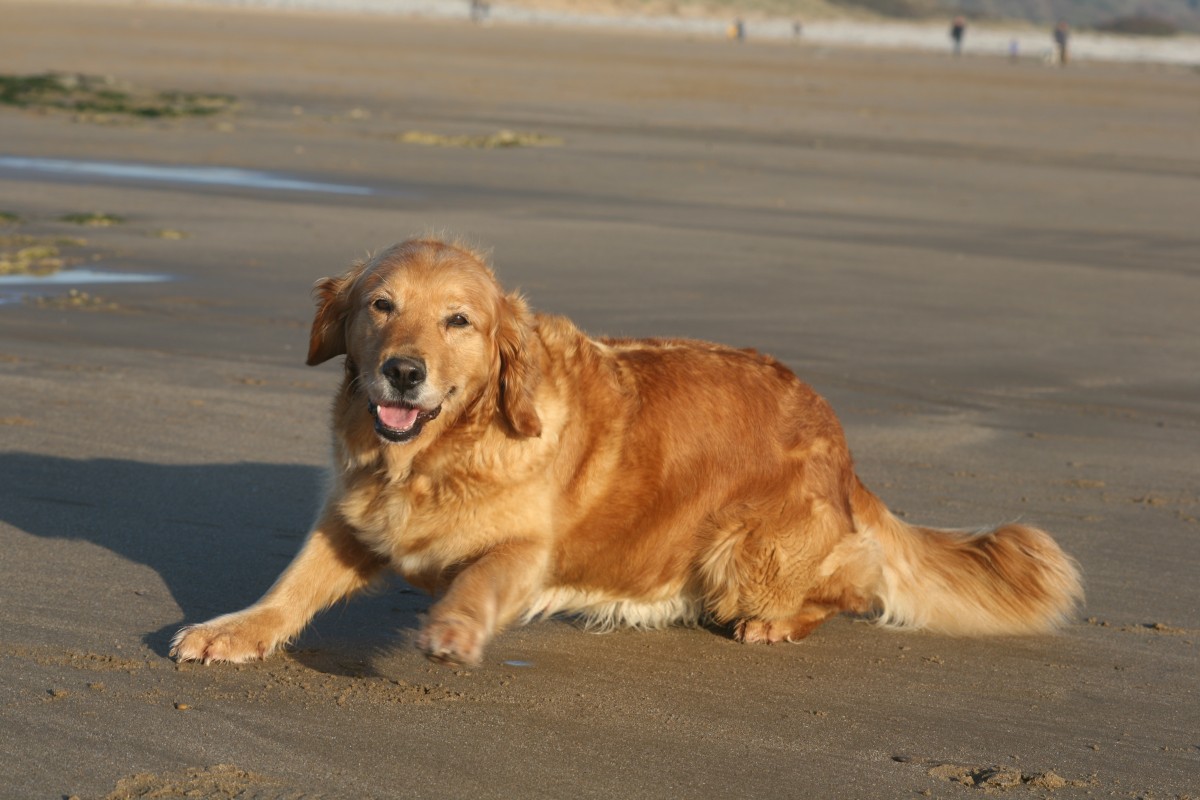 The puppies arrrived exactly on cue on 25 January 2020. We hope to add a photo of Daisy with her puppies (5 females and 3 males) shortly.
Useful documents
Please note that the puppy sales contract refers to the Kennel Club Assured Breeder Scheme. We have joined the scheme (Assured Breeder number 3376328).
July 2017 Video
Easter 2016 Videos and Photos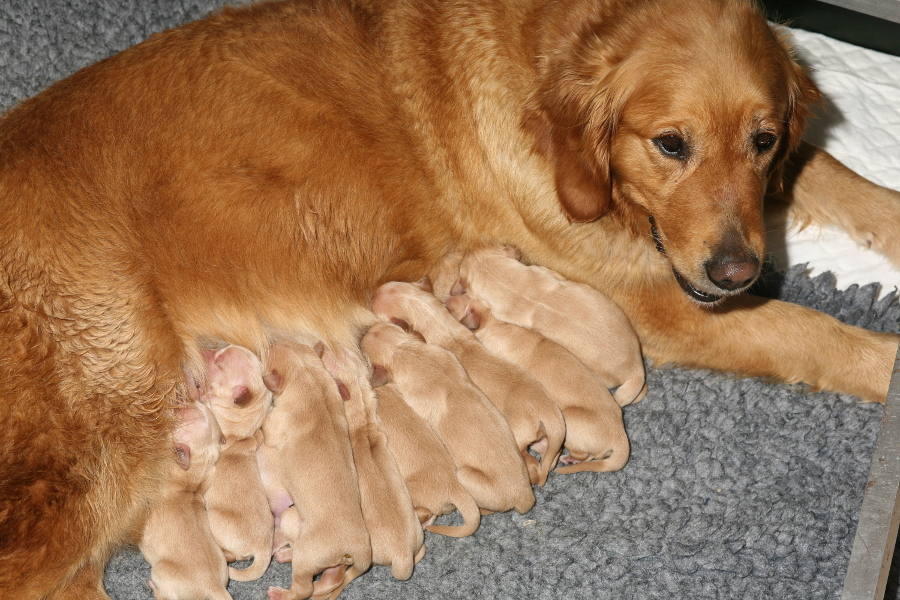 Previous litters
Daisy's third litter Daisy's second litter More litters…
Is a golden retriever puppy for you?
If you are in any doubt about whether a golden retriever puppy will fit in with your lifestyle and whether you are likely to meet our strict criteria for owning a puppy, you may find some of these links helpful:
Litters from puppies that have left
Leaving
All puppies upon leaving will get:
Kennel Club registration certificate.
Offer of 4 weeks free insurance.
5 Generation Pedigree sheet.
Supply of puppy food.
Guidance on feeding, training and care.
Telephone support.
Veterinary check.
Microchip