Florence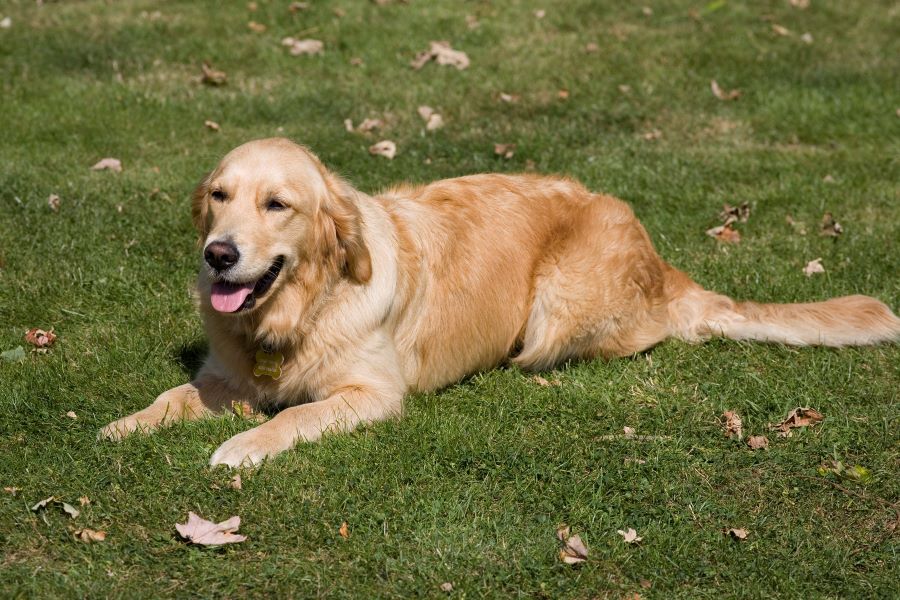 Yorkbeach Fancy Florence was born on the 25th of January 2020, she is from Daisy's fourth litter
She is a beautiful, sweet-natured girl with a thick, soft, golden coat who attracts admirers wherever she goes.
Florence has a gentle spirit that touches people's hearts.
She is so playful and friendly, with a particular love of the sea and eating. I think everyone we meet loves her - and she loves everyone!
Florence passed the Kennel Club Good Citizen Bronze award in November 2021, the Silver award in September 2022 and the Gold award in November 2022.
In April 2023 Florence passed her assessment as a Therapy Dog with Cariad Pet Therapy. She conducts employee well-being visits at the premises of a well known online retailer.
As Florence had puppies in the summer of 2022, we did not take her for mating when she was in season late in 2022. Florence is likely to be having puppies next in about October 2023, ready to go to their new homes around Christmas 2023.
This is her pedigree.