Anna Teresa Spiegelhalter 1883-1948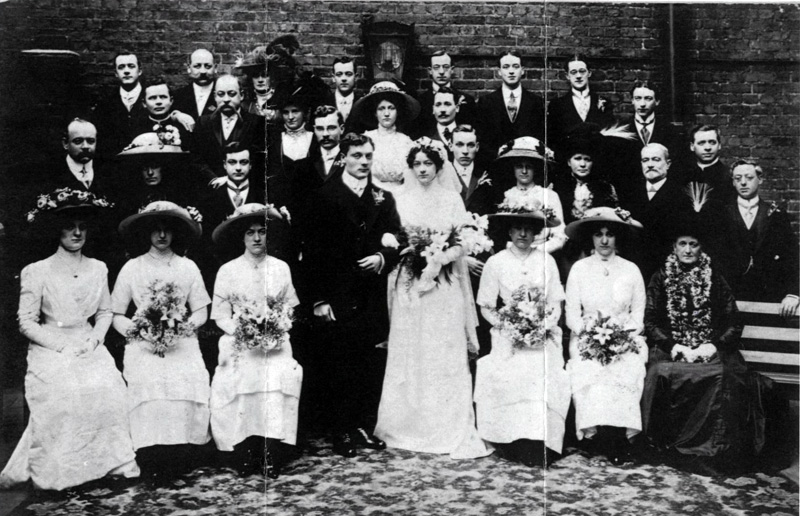 Annie Spiegelhalter was born in January, February or March 1885, almost certainly at 75 Mile End Road. Annie was close to her sister Edie when they were adults, so it is likely that they got on well when growing up. Annie lived at home, in the two floors over the shop, while she was single. Annie was beautiful as a young woman, as you can see from the picture down below.
On 17 April 1911, Easter Monday, Annie married William La Rooy. He was not German, being a Dutchman of French descent. He had a hairdressing business at 410 Commercial Road Portsmouth, a few doors up from Charles Dickes birthplace. William was born in about 1882, the son of Gerard La Rooy, a postman. After the marriage Annie went to live with William in Portsmouth. They lived there for about 15 years and had two children, William, known as Bill on 20 September 1913 and Vera on 12 July 1916. In 1939 they moved to Porchester, which is just on the Hampshire mainland. Annie died in the early months of 1948. Her husband outlived her by 10 years.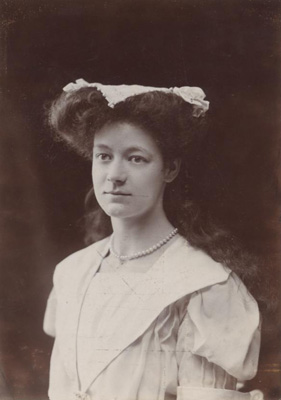 Annie's son Bill contracted polio at a young age, which left him with one leg much weaker than the other. He rode a specially adapted bicylcle. Bill married Dorothy Lister in 1954 and died in 1970. They had no children. Vera had a long and interesting life, marrying and having three children, and living past the age of 90.