Elsa 2011 | Puppies
They were born on the 7th August 2011 and are now all happy in their new homes. One puppy from this litter qualified as an Assistance Dog with Dogs for the Disabled.
Some photos and a video of them are below. More photos can be found in the the photo albums.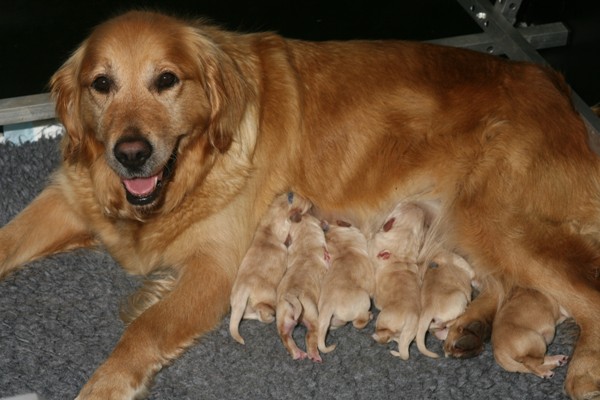 Sire
We chose Murphy because he has a sweet nature, a wonderful golden coat, he is very good example of the breed (Show Champion) and because he has a proven record of passing on his good hip score (4:7) to his progeny.
Pedigree
Other Litters