Dogs: Paddington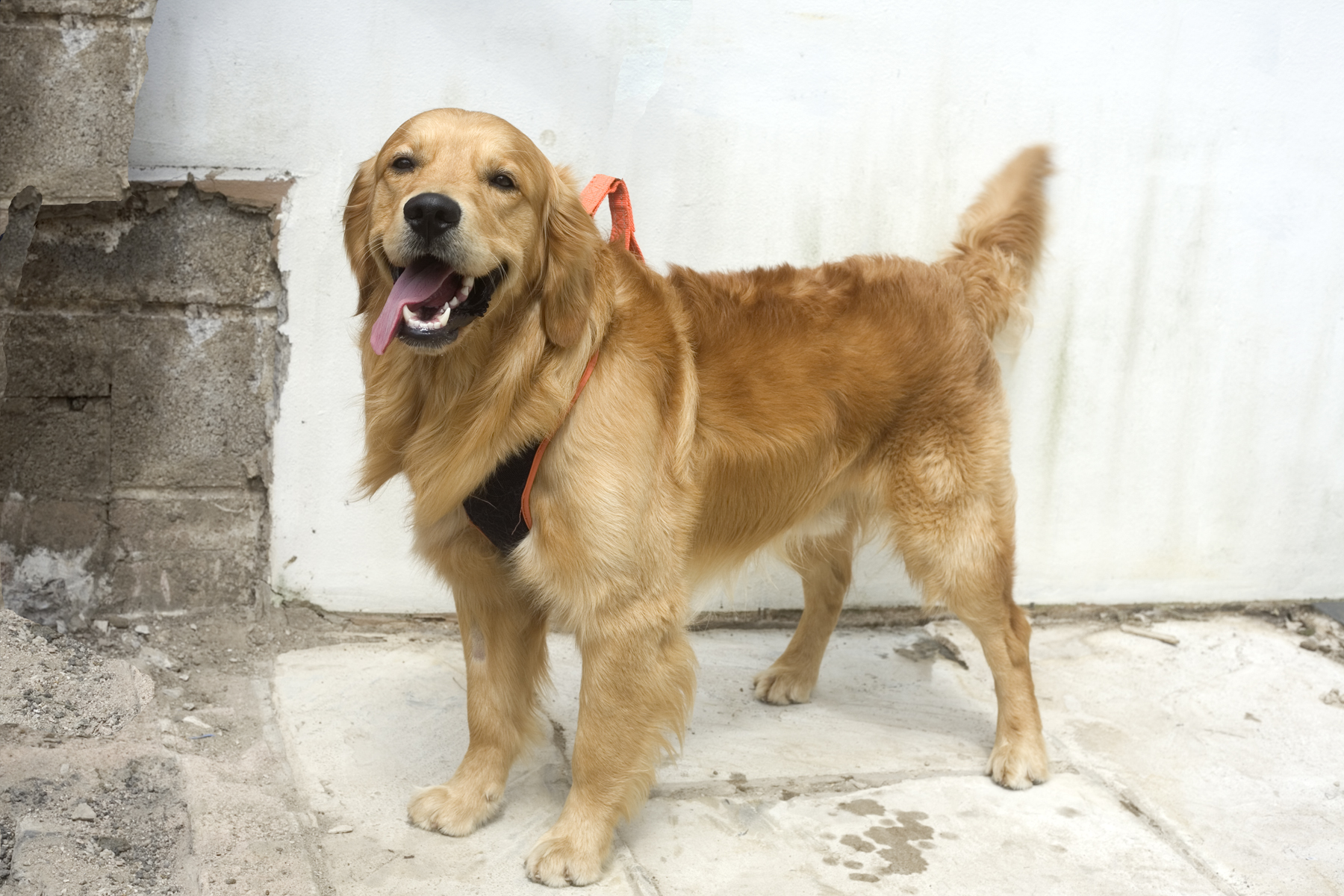 Paddington is a handsome, sweet-natured dog with a thick, soft, golden coat who attracts admirers wherever he goes. Paddington lives near Merthyr Tydfil with a young family and gets on well with everyone, dogs and people. He was both gentle and efficient with the first bitch he mated.
Paddington's father, George, featured in a photo shot for a dog food manufacturer and has achieved a Junior Warrant. His mother, Daisy, has the Good Citizen Gold award and has three full siblings who are assistance dogs.
Bitches who come to Paddington should have had hip and elbow X-rays and an eye test. We can advise the best places to go for these. For optimum success, it is best to do blood tests to determine the best time for mating. We can recommend how to go about this as well.
We are happy to provide advice about dog breeding generally, especially for first time breeders. It is all part of the service!
Pedigree
Contact