George Blaise Spiegelhalter 1890-1957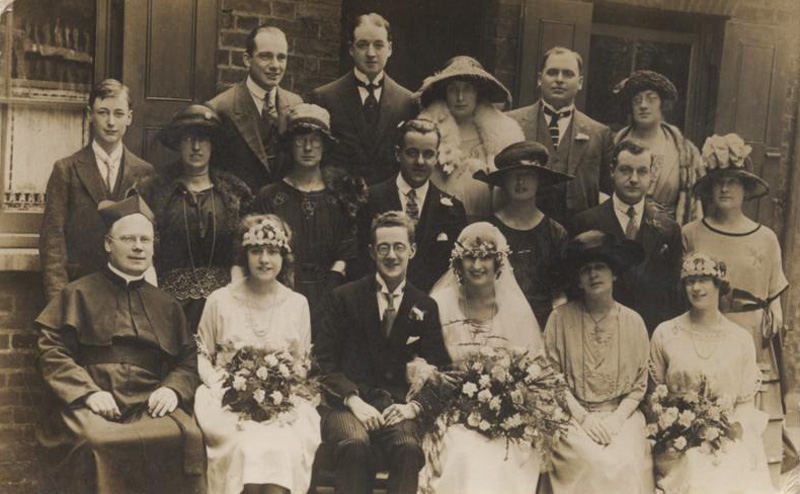 George was born on 19 July 1890. Like his brother he attended school as a boy. Initially he worked as an opticians's assistant but then he moved in to the family jewelry business. George's own poor long distance eyesight spared him from active service in World I. As a jeweler, he started as a journeyman, suggesting that he went out and about visiting customers and or suppliers.
George had an interest in amateur dramatics and joined the International Club. It was there that he met his wife Lily Anna Leshied. Lily was born on 14 September 1900 to George Leshied, a baker and his wife Christina (nee Steier). Lily was born in London but went to Germany after her father died. She returned to London after her mother had remarried and the German authorities apparently considered her a threat to national security at the start of World War I.
George and Lily married on 4 September 1921. They lived in Stoke Newington and Tottenham before settling in Chingford. George and Lilian had four children, two girls and twin boys. George's role within the family business soon changed, after which he spent nearly all his time at 81 Mile End Road. George was a kind and gentle man with a slightly warped sense of humour. A regular smoker, he died of lung cancer on 6 September 1957. His body lies in the family grave in Leytonstone cemetry.
Michael, George's younger son, took on the running of the shop, together with Frank's son Raymond. Lilian outlived George by almost 25 years, dying on 5 February 1981. The pictures below show George in the summer of 1945 and his wife and children at Christmas 1966.