Elsa 2008 | Puppies
Elsa had 9 puppies on the 3rd of March 2008, there were 5 boys and 4 girls.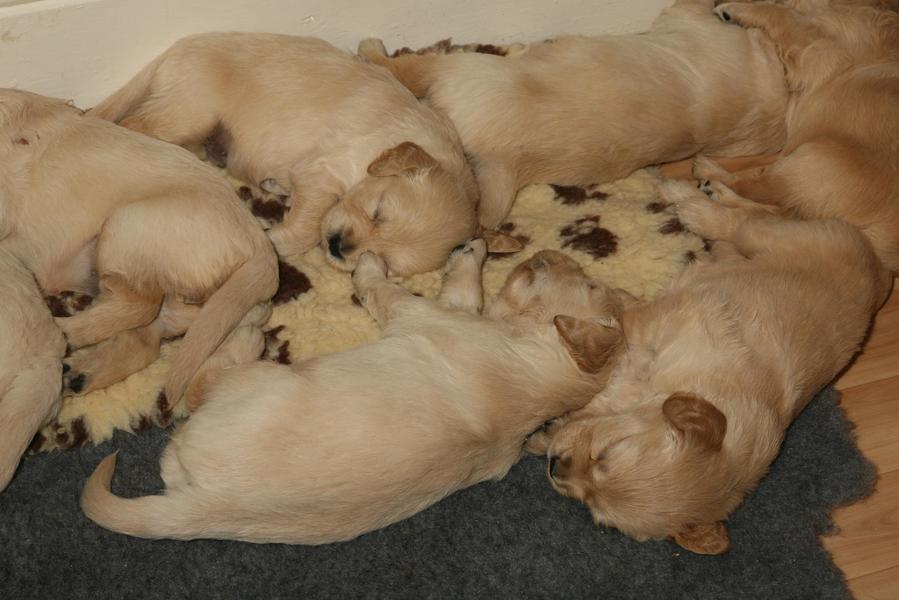 Three of them went to homes in England, three stayed in Wales and three went for training as assistance dogs for Dogs for the Disabled.
Sire
We chose Teddie because he has a good temperament, a very good hip score 6:3 and is a full champion. Also he had already produced some lovely puppies.
We very pleased with the puppies but used a different stud dog for the second litter because we wanted as many of the puppies as possible to be a dark golden colour, which is a rarity in UK show goldens.
Pedigree
Other Litters