Ida Agnes Spiegelhalter 1885-1935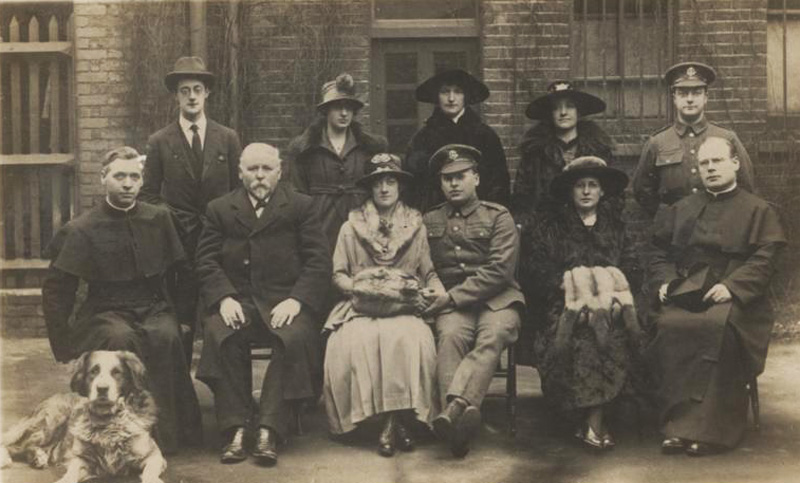 Edie, as people called her, was born on 27 October 1885, almost certainly at 75 Mile End Road. Edie watched as her sisters Emily , Mary and Annie all married. This left Edie, Bertha and Louisa at home with their mother Emily Spiegelhalter (nee Fehrenbach). Louisa, who was deaf and dumb, was probably not in a position to help look after their mother, and my have needed looking after herself. However, after the mother's death in 1915, Edie was a free woman.
In the closing days of 1917 Edie married Frederick Schneider, a butcher. Frederick was born on 11 January 1886 in London, the son of Henry Schneider, also a butcher, and his wife Christina. Due to anti-German sentiment following world war I, in May 1919 Frederick and Edie changed their surname to Taylor, the literal translation of Schneider.
Edie and Frederick had four children: Ida Marie Gertrude (known as Marie) in 1919, Irene Helen (known as Helen) in 1920, Henry Frederick in 1921 and Anne Louise in 1924. The Taylors enjoyed going on holiday to Margate and kept in close contact with Edie's sister Annie in Portsmouth as well as other family members. Edie died just short of her 50th birthday on 18 August 1935 while on holiday in Germany. Frederick outlived her by over 20 years, dying in 26 April 1956, though not before he had helped Mary's younger daughter gain entry to Canada. While none of the Taylor's grandchildren have any children, Marie, who celebrated her 90th birthday a few years ago, and Anne are still going strong.
For Marie's 90th birthday there was a huge gathering at Epping Catholic church hall, reflecting the love and respect that so many have for Marie. Previously Marie had prepared a family tree, showing the descendants of Otto Spiegelhalter. She received an updated version of this at the party.